Ever since joining the diversity discussion, I've run into quite a few books that have problematic aspects. Some are actually quite damaging to people, and these are books that I often seen promoted on well known BookTube or Bookstagram accounts.
My list is not infallible. These are just ones that are well known or popular.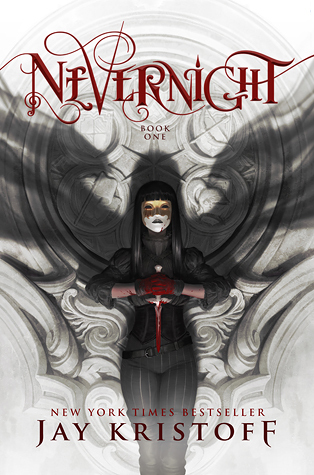 Nevernight – Jay Kristoff
A wildly popular high fantasy, known for it's brutality and violence, it follows the story of Mia, seeking revenge for her parents deaths. I actually requested an ARC for this one, before I knew the problems. I ended up DNF-ing it because of the extravagant writing. However, it was later pointed out how it appropriated and abused the Maori culture. The author was also quite rude when approached about the problems, mentioned within the post linked.
Carve the Mark – Veronica Roth
Roth's CtM was highly anticipated by fans of her Divergent series, as well as others hoping to see how her writing matured. However, first it came out that it was hella fucking racist. And then, in a interview, Roth said that chronic pain was a gift, infuriating that community. There was also the controversy over the cover, which isn't pictured due to it mimicking self-harm cuts. There was even a picture where someone painted their arm like the cover, causing multiple people, including myself, to be triggered.
The Continent – Keira Drake
This is probably the book that brought me into the discussion in the first place. This is discussed in the same post I linked to for CtM above. It uses the trope of "the dark skinned aggressor". The publisher, Harlequin TEEN, eventually rescinded, and posted that they were pushing back the release date for heavy editing. However, many of the community believe that you can't fix a racist premise without changing the entire thing.
The Inexplicable Logic of My Life – Benjamin Alire Sáenz
Yup. You read that right. The author of the highly acclaimed Aristotle and Dante Discover the Secrets of the Universe wrote a problematic and offensive book. My review here points out problematic phrases such as "schizophrenic dork" and "emotionally anorexic". Another review here points out how a rape scene and victim are dismissed. As my review also points out, my email to the publisher was dismissed, and so far there has been no response from Sáenz himself.
Beyond Magenta: Transgender Teens Speak Out
The idea sounds nice, right? Except, Beyond Magenta does more harm than help. The author twisted the stories, and publicly outed trans teens. It is also basically a cis woman cashing in on trans stories. I nearly had to read this one for a class, but learned about this before it was finalized. Not every story is well-intended.
The Art of Being Normal – Lisa Williamson
Normally I'm very excited about any and all trans stories. But seriously, y'all? This is NOT how to write a trans person's story. The list is long for what this book does wrong, especially because it's also written by a cis author. Outting, sexual assault, parental rejection, and using the dead names of the trans characters, to name a few. This review also calls it "Trans101 for Cis Readers". Yea, no thank you.
R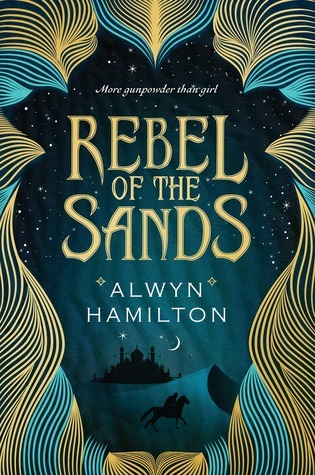 ebel of the Sands – Alwyn Hamilton

The idea of mixing the Middle Eastern culture and the Wild West was interesting, but apparently it didn't turn out well. The research into the culture was superficial, as well as fed off generalized, and sometimes offensive, Middle Eastern stereotypes. It also had a religion that mirrored Islam in an offensive light, but was never directly mentioned as Islam.
Luna – Julie Anne Peters
Luna is a well known book about transgender issues. I've actually had my sociology teacher recommend it to me, and I tried explaining this to her, but we ended up thinking that I was thinking of a different book. Either way, I wasn't. I'll have to speak with her again. Luna is about why having a trans sibling is a pain and how a trans person is only worth how much a cis person thinks. There's more about the harmfulness and problems in this one in Vee's article The "Acceptance" Narrative in Trans YA.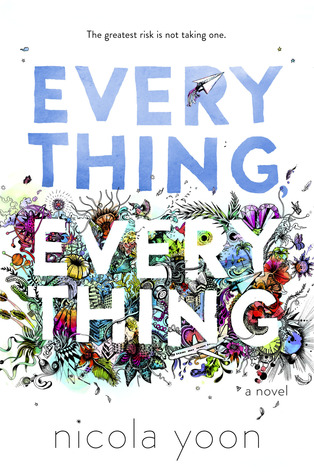 Everything, Everything – Nicola Yoon
Mrs. Yoon herself is an amazing person, and I've heard wonderful things about her second novel, The Sun is Also a Star. But her debut novel isn't something that measures up. It's ableist in a way that it belittles people who have SCID. It basically sends the message that you can't live unless you throw caution to the wind, even if it'll kill you. "You can't be happy if you're disabled", is so damn toxic, I can't even think what else to say. (No that's not a quote. Just the message this book gives.)
Winger – Andrew Smith
I've seen the spine of this book so many times, so when I heard the problems with this book, I was . . . horrified? Winger is supposed to be an entertaining and fun coming-of-age story that all teens would love. Like all books, right? Except, the gay friend is brutally murdered at the end. For no reason other than to further the misogynistic and homophobic MCs development within the last 10 pages.
Symptoms of Being Human – Jeff Garvin
Normally, I'd jump on any books focusing on non-binary characters. But after reading a few reviews from non-binary reviewers, I decided to put this one to the side for my own, personal mental health. The book is highly unbelievable, and is written for the cis reader — not non-binary reader. There are also a multitude of small things that irk me that are mentioned, such as the birth sex never being revealed and the usage of no pronouns. 
Fan Art – Sarah Tregay
No, this is not a "fandom culture" book. The title is actually a reference to a gay couple's friend who draws "fan art" of the couple together–and then spreads it around the school, despite the two gay characters being in the closet. Also, the "fan art" was basically porn. No thank you.
Sad Perfect – Stephanie Elliot
Writing about Eating Disorders (ED) is a very sensative topic, so obviously if you write a book about it, you have to put a lot of effort into it. While I have nothing against second person writing, the fact that this book was written about EDs and was actually extremely harmful and damaging to someone who actually had an ED is wrong. A book for people with an ED shouldn't make them relapse, or worse.
The Graces – Laure Eve
I was at first intrigued with this book, until I heard that it was not only a myriad of racist crap, but is also queerphobic (specifically biphobic), AND ableist. Apparently it's also basically a carbon copy of Twilight, but worse. And for good measure, here's also another reviewer who points out the same similarities and problematicness.
Nemesis – Anna Banks
A book that tries to play off slavery as "servitude" is automatic bull shit in my book. And that's exactly what Nemesis does. Including that, but it is also a book FULL of cultural appropriation. It is literally someone's whitewashed version of the Jewish slavery under the Egyptians. Not only that, but the cover itself shows a white character using cultural face paint.
Soundless – Richelle Mead
Hey, look at this. A book that markets itself as being influenced by Chinese culture, and then having nothing to do with it except names. It was also an ableist mess, with the disability being cured for the MC, as well as superficially exploits the usage of sign language.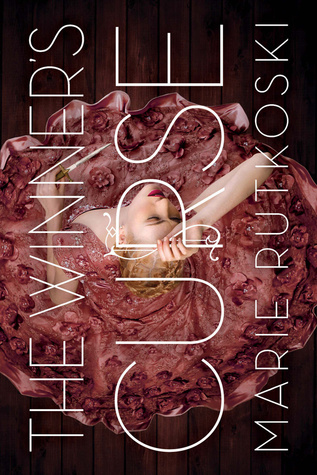 The Winner's Curse – Marie Rutkoski
Master and slave romances should be banned. This idea is so much romanticized in the Winner's Trilogy, and it [honestly disgusted me] that I didn't even read half of the book. It basically just completely dismisses all of the problems with slavery, and turns it into one huge love story. The writing wasn't even that good, either. The characters were bland, and I was barely interested after 10 pages.
Unanticipated Additions That I'm Not Going to Ignore, But I Don't Feel Like Remaking the Graphic: The Shit Show Known as . . .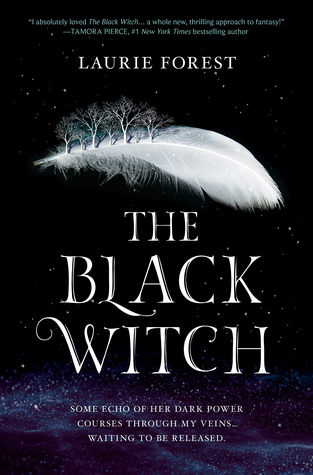 The Black Witch – Laurie Forest

This book literally appalls me, mainly because I was really excited to read this, and was actually searching for an ARC of it. There's too much to explain for this book, but lets just say: racism. Homophobia. Ableism. More that I'm probably forgetting. It's all here in Shauna's review, which is over 8.7k long, with quotes, pictures, and explanations.
A Court of Wings and Ruin – Sarah J Maas
I'll keep this one short. People have pointed out acephobic lines (like saying someone being soulless/evil means their "physical passion" has been sucked away as well) as well as a lesbian character and a bisexual character being painted with stereotypes.
---
Colleen Hoover, author of Hopeless, Slammed, Maybe Someday, Ugly Love, November 9, It Ends With Us, Confess, and Never, Never.
Has a track record of normalizing abuse in her novels, as well as saying that trigger warnings weren't necessary and ruined her plot twists.
Robin Talley, author of What We Left Behind, Lies We Tell Ourselves, As I Descended, and Our Own Private Universe.
While having good intentions, sometimes that isn't enough. Her novel about a non-binary MC was actually harmful and her novel about a black lesbian was actually racist and dangerous.
P.C. (and Kristin) Cast, author of The House of Night series, Moon Chosen, the Goddess Summoning series, and the Partholon series.
Has been called out for plagarism as well as cultural appropriation and racism. Also used fucking blackface in their latest novel, Moon Chosen.
This one goes without saying: Sarah J Maas, author of the Throne of Glass series and A Court of Thorns and Roses series.
Maas not only as inaccurate representation, but also kills and abuses her POC characters, queer baits, and is acephobic, lesbophobic, and just has extremely pretentious writing that irks me.
---
Disclaimer: If you see anything wrong, such as inaccurate links, more information (for or against what I said) or literally anything else, please tell me. I only wish to be educated, and educate others.